THE NEW YORK INTERNATIONAL PIANO COMPETITION LIVE STREAM
Under the Auspices of The Stecher and Horowitz Foundation
We invite you to view the recording of the entire Live Stream that premiered on Thursday, June 23rd, 2016
Seminar Live Stream: Meet the Composer, Lowell Liebermann
Two Impromptus, Op. 131, Commissioned by New York International Piano Competition
Robert Sherman, Moderator
---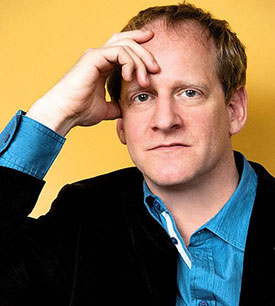 LOWELL LIEBERMANN
Mr. Liebermann is one of America's most frequently performed and recorded living composers. Called by the New York Times "as much of a traditionalist as an innovator" Mr. Liebermann's music is known for its technical command and audience appeal. Having written over one hundred works in all genres, several of them have gone on to become standard repertoire for their instruments, including his Sonata for Flute and Piano, which has been recorded over twenty times, and his Gargoyles for Piano, which has been recorded at least fifteen times. A pianist himself, Mr. Liebermann has written a wealth of music for the solo instrument, much of which frequently appears on concert and competition programs.
NEW YORK INTERNATIONAL PIANO COMPETITION
Since 2002, the Stecher and Horowitz Foundation has presented the New York International Piano Competition in New York City, a biennial event open to pianists of all nationalities ages 16–21. The NYIPC includes educational seminars, master classes, coaching, ensemble playing, and performances. A first in the world of competitions and a unique feature of the NYIPC, no participant is eliminated during the competition's four rounds. The Foundation also presents a cash award to each of the contestants not receiving a major prize. The competition provides an opportunity for contestants to perform, network, exchange ideas, and cultivate a support system, carrying them through their professional years.
Former NYIPC Prize Winners have been selected to perform with the Chamber Music Society Two of Lincoln Center; received the Avery Fisher Career Grant; the Gilmore Young Artist Award; Harvard University's Louis Sudler Prize in the Arts; Young Concert Artists International Auditions Winner; Concert Artists Guild Competition Winner; and the 17th International Fryderyk Chopin Piano Competition, Third Prize, and maintain active careers as performers, collaborative pianists, composers, and pedagogues.
Member of the Alink-Argerich Foundation since 2008
www.alink-argerich.org