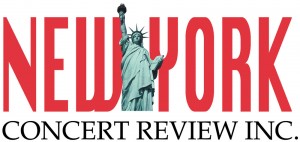 by Rorianne Schrade for New York Concert Review; New York, NY
Charlie Albright is a pianist whose name music-lovers will be hearing more and more. Winner of a slew of awards, most prominently a 2014 Avery Fisher Career Grant, Mr. Albright is now in the company of classical musicians who have become household names (given a classically oriented household anyway) – Ursula Oppens, Richard Stoltzman, Joshua Bell, Hillary Hahn, Yuja Wang, and many others who have made their marks. Mr. Albright will undoubtedly lend his own additional distinction to this already illustrious group.
As there are no applications for the Avery Fisher Career Grant (only recommendation by a board), the awardees must naturally have sufficient careers to be noticed so some view the award as more of an honorary plum than an early boost. For the early boost, big kudos are due to the Stecher and Horowitz Foundation's New York International Piano Competition (NYIPC), which awarded their First Prize in 2006 to the then seventeen-year-old Mr. Albright; they are a rare competition that follows up on their laureates, and eight years later they presented him in this concert, an evening not to be forgotten.